Color & size are the most important factors when doing a trade or exchange...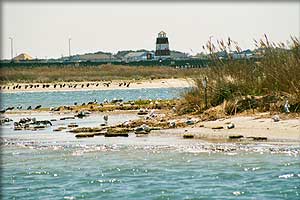 There are two predominant ways to exchange:
| | | | |
| --- | --- | --- | --- |
| | High Demand | Middle Demand | Lesser Demand |
| Resorts Condominium International (RCI) | Red | White | Blue |
| Interval International | Red | Yellow | Green |
Request weeks of equal demand or lesser demand to what you own.
RED goes to Red - White/Yellow - Blue/Green

WHITE/YELLOW goes to White/Yellow - Blue/Green

BLUE/GREEN goes to Blue/Green
Instant Exchange or Flexchange is one of the main exceptions to the rule. If you make a request 48 hours to 45 (RCI) or 59 (II) days before you want to go on vacation, the demand or color week you own does not matter.
---
You have to be part of Resort Condominium International (RCI) or Interval International (II). Pay about $89 a year or less. Deposit your week...make a request...receive..then go!! When you have received your exchange you pay:

Domestic Exchange (U.S. and Canada): about $169 to $174.
International Exchange: about $199.

* Request an exchange online and save about $20.
You can use your week one year before or two years after your week is scheduled.

While the concept of vacation ownership alone has met with overwhelming support, that industry's growth has been spurred by another creative idea: vacation exchange, which allows you to trade your vacation week for another. Vacation exchange has added flexibility to vacation ownership.
As a vacation owner and RCI member, your vacations are now limited only by your imagination. Because you're part of the world's largest vacation exchange network - more than 3,800 resorts in over 80 countries - and the choice is yours!
With RCI, you can vacation at different resorts - and/or at different times - through a variety of exchange options. You can make a Domestic Exchange within the U.S. and Canada... or an International Exchange abroad. You can make an Internal Exchange to your home resort... or an Instant Exchange when you want to travel at the last minute.
From Maine to Spain, Canada to Cancun, RCI's Vacation Exchange System is used by more than a million vacation owners around the world each year. It's the ultimate in vacation variety and flexibility - and it works!
See the country and see the world! As your family's vacation needs change, the RCI Vacation Exchange System will provide you new and exciting vacation experiences - for a lifetime!
RCI is dedicated to making all your leisure travel experiences the best they can be. RCI is much more than the world's largest vacation exchange provider! RCI is a full service leisure travel company for vacation owners.
RCI has the expertise, the resources and the determination to make each vacation you take a vacation of a lifetime - regardless of whether you're traveling to your home resort, exchanging to another resort, taking a spur-of-the-moment getaway or planning a cruise.
Take a few minutes to get acquainted with all the benefits and privileges that come with your RCI membership. Then you will discover why more than millions of families like yours - worldwide - rely on RCI for comprehensive, affordable leisure travel and exchange services.
Q. What if I don't want to be locked into the same vacation spot each year?
A. You aren't locked in as long as you become a vacation owner at a resort that is affiliated with Resort Condominiums International, Inc. RCI is a worldwide, quality vacation-exchange system with millions of members and more than 3,800 resort affiliates. Through the RCI Exchange Program, you can travel to another destination, or even to your own resort at an alternate time of year. RCI adds the dimension of flexibility to vacation ownership.
Q. How do I become a participant in RCI's worldwide Exchange Program?
A. If you buy your vacation time at an RCI-affiliated resort, with resales you can call RCI and become a member anytime you chose.
Q. Can I buy a vacation week from RCI?
A. No. RCI does not sell, manage, buy or build resort accommodations.
Q. Can I exchange my vacation week for a week at any time of year at any other RCI-affiliated resort?
A. RCI adheres to a Fair Exchange policy. Each unit is assigned an occupancy rating - which states the number of people the unit comfortably accommodates - and a color code that designates demand: Red for greater demand, White for average demand and Blue for lesser demand. You can exchange for a time period of equal or lesser demand and accommodations of equal or lesser occupancy. Instant exchange - 45 days to 2 day request before you want to go color and demand do not matter.
Q. How can I be sure that the accommodations into which I'm exchanging will be of the same quality as those I traded?
A. Because each resort is unique, RCI monitors every resort to maintain quality standards. RCI also compiles and studies the comment cards received from RCI members after they have exchanged to a resort. From this bank of information, RCI will do its best to assure you that the vacation time you receive in an exchange is a comparable value to the vacation time you own.
Q. What if I only own one week but would like to vacation for two during a certain year?
A. RCI's Reverse Accrual Exchange allows you to deposit the following year's week and vacation for two weeks during the current year.
For More Information About RCI Call Rob Sauer at 410-208-0044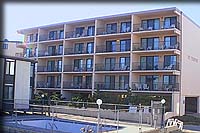 Exotic tropical islands. Fabulous beach destinations. Snow-covered peaks, deserts and lakes, ancient cities and the very latest attractions... The vacations of your dreams, and the exciting reality of vacation ownership.
Just like hundreds of thousands of families who have become vacation owners, you'll discover an endless variety of vacation experiences. Never again will you have to be concerned with finding the accommodations you want in the future. You'll enjoy more space to stretch out and relax. And, as a vacation owner, you'll avoid the rising cost of comparable accommodations in years to come.
Interval International welcomes you to vacation ownership and membership in the worldwide family of Interval International. Now, get ready for the best vacation opportunities you can imagine! As an Interval International member, you'll have access to our vacation exchange network. This means you can choose to exchange your week to visit more than 2,000 other resorts all around the world. You'll also receive many more membership benefits, including travel discounts and special enhanced programs that offer great savings opportunities all year long.
Interval International is glad you are thinking about the excitement and value of vacation ownership, and we think you will be, too. After all, you're closer to fulfilling your dreams than you've ever been before.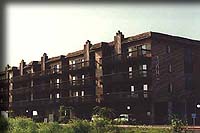 Since 1976, Interval International has been the leading name in quality vacation exchange. Today, your membership means more than ever. It includes exchange privileges at more than 2,000 resorts in over 55 countries worldwide. It's also your passport to an exclusive network of international vacation expertise, offering exciting new ways to broaden your experiences, opportunities to travel smarter and at lower cost and invitations to join special programs that can save you money all year long. In short, it puts you at the forefront of today's innovative vacation, travel and leisure activities. Isn't that where you really belong?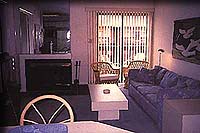 Interval International membership adds an exciting dimension to your vacation ownership. Through exchange, you are provided with the opportunity to travel to a different resort, travel at a different time or both. You can exchange your vacation week for another through Interval International's worldwide network of quality resorts. And only Interval's dynamic exchange system offers the assurance of maximum flexibility and security with two methods from which to choose. It's also easy to use!
Deposit First allows you to deposit your week against a present or future request. This way, you receive:
The ability to choose your request now or later
Maximum flexibility to travel up to a year before, on, or up to two years after the date of the week you deposit.
Request First allows you to confirm your exchange before relinquishing your week. This way, you can:
Secure use of your home resort until your exchange is confirmed.
Travel on or up to a year before the actual week you own.
Flexchange is an option for those last-minute trips or unexpected changes in travel plans. Use it for:
Instant telephone confirmations from 59 days to 24 hours in advance.
Weekend getaways.
Exchange requests for late deposits.
Doesn't matter the demand of week you own.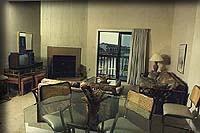 Exchange is just the beginning! As a member of Interval International, you also will enjoy a growing array of outstanding membership benefits and money-saving travel opportunities, including:
Resort Directory - full color, 475+ page annual guide to Interval's member resorts.
Interval International Traveler Magazines - beautiful issues packed with new resorts, vacation features and travel tips.
Traveler Updates - colorful newsletters providing the latest vacation exchange, travel and member benefits news.
Exchange Information Pack - computer-printed guide to your confirmed exchange destination... how to get there, what to see and do.
Airline Travel Certificates - valid for fare discounts on a major airline.
$75 In Cruise Discount Coupons - valid for cruises purchased through Worldex Travel Centers.
Worldex Travel Centers - big savings and discounts on car rentals, tour and travel packages, airfares and cruises through Interval's full-service travel agency.
WorldCard Preferred - Interval's upgraded membership plan, which offers special benefits and incredible savings on resort accommodations, hotels, travel and brand-name merchandise.
For More Information About Interval International
Call Rob Sauer at 410-749-6112
---
---
Ketch Real Estate Company II, Inc. / 8438 Hilda Dr. / Salisbury, MD 21804 / Phone 410-749-6112 / Fax 410-749-6337
Drtimeshare@comcast.net
---
Listing information is provided courtesy of The Coastal Association of REALTORS®, which neither guarantees nor is in any way responsible for its accuracy. The data relating to real estate for sale on this web site comes in part from the Broker Reciprocity Program of The Coastal Association of REALTORS®. The materials contained within this page may not be reproduced without the express written consent of this broker. The information contained within this page is for personal, non-commercial use and may not be used for any purpose other than to identify prospective properties consumers may be interested in purchasing. All room dimensions and other measurements are approximate. All information is deemed reliable but is not guarantee. Prospective purchasers should verify the information to their own satisfaction. All data is provided 'AS IS' and with all faults. Listings displayed on this website may be subject to prior sale or removal from sale; availability of any listing should always be independently verified. Some real estate firms

do not participate in Internet Data Exchange® and their listings do not appear on this website. Some properties listed with participating firms do not appear on this website at the request of the seller. Some or all of the listings displayed may not belong to the firm whose web site is being visited. Information deemed reliable but not guaranteed.
Ketch Real Estate is licensed in Maryland. © Ketch Real Estate and its related entities. An independently owned and operated broker member. Used under licenses. Equal Housing Opportunity.