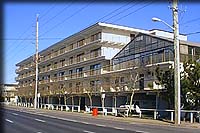 For most families, the privilege of owning a second home or vacation getaway has become too expensive.
The innovative concept of vacation or interval ownership began in the early 1970's to enable families to share the high cost of resort accommodations, vacationing, and second home ownership. Enthusiastically received, it has emerged as an affordable alternative to the hassles of full ownership, and is providing guaranteed, quality accommodations to over three million purchasers and thousands of resorts to choose from in countries throughout the world.
Now you can enjoy the comforts, convenience, and flexibility of owning a vacation home. Plus, take advantage of the many recreational facilities and leisure amenities available at your resort. You and your family deserve a luxurious vacation experience each year - and now this dream can be a reality through vacation ownership.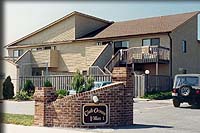 What would you say to the idea of buying years of vacations - at today's rates? How would you like the opportunity to vacation in a deluxe resort year after year? Wouldn't you enjoy vacationing without worrying about securing reservations - while still having the opportunity to travel to a variety of vacation destinations all across the world?
If all of this sounds exciting and interesting - investigate. You'll discover that vacation ownership, which is also called resort timesharing, is an established, viable concept already enjoyed by millions of vacationers around the world. It's the intelligent way to spend your important vacation dollars.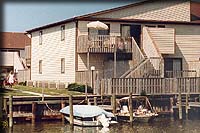 Vacation ownership first appeared at a ski resort in the French Alps in the early 1960's. In the early 70's, the idea spread to the United States, where it was enthusiastically received.
What used to be a vacation option for just a select few now is enjoyed by millions of people in countries around the world. Vacation ownership is the fastest growing, most exciting idea to hit the vacation industry.
Vacation ownership is based on the simple concept of sharing. When you purchase an airline ticket or pay a greens fee to golf, you are sharing the costs of the airplane or golf course in a manner proportionate with your use.
Vacation ownership enables you to share the cost of resort accommodations in the same way. Most people don't vacation for 52 weeks each year, so why pay for the entire year? And it certainly doesn't make sense to try to keep up with escalating hotel costs year after year. Vacation ownership is a smarter way to spend your vacation dollars. It allows you to secure years of vacationing pleasure, but you only pay for the time you use.
Q. What is vacation ownership?
A. Vacation ownership gives the purchaser the exclusive use of vacation accommodations for a specific period of time each year. Accommodations are usually sold in weekly increments.
Q. What are the advantages of vacation ownership?
A. Vacation ownership is simply a way to lock in years of vacations at today's rates. Because the cost of the vacation site is divided proportionately among its many users, the expense is only a fraction of what it would be to own the unit in total. You pay for only the time you want. Vacation ownership provides guaranteed accommodations, eliminates the worries of maintenance and furnishings and guarantees you a special vacation spot where you can return year after year.
Q. How can vacation ownership save me money?
A. Between 1976 and 1987, the average cost of a hotel room rose 193 percent. In 1976, a typical hotel room cost $26.44. By 1987, that cost had risen to $77.65. If costs continue to rise at this rate, a hotel room will cost more than $180 by the year 2000!
Purchasing a vacation home in the conventional manner may not be the best alternative either. Recent changes in the Federal tax laws have reduced substantially most of the tax benefits of owning a vacation home and renting it when you aren't using it. You pay all the costs associated with ownership year-round, regardless of how much - or how little - you use the home. Vacation ownership is the logical way to avoid unnecessary vacation expenses and enjoy the years of vacations that you deserve.
Q. Is vacation ownership a good investment?
A. Don't compare vacation ownership to an investment in real estate. Think of it as a use product, a way of investing in years of vacation enjoyment. You work hard all year. You deserve time away to relax, refresh your perspective and enjoy the amenities of your chosen resort.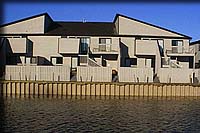 Each of us has a different definition of an "ideal" vacation. Selecting the resort of your choice is a personal decision that should take into consideration certain key points.
Q. What are some of the purchase considerations involved in vacation ownership?
A.
The type of vacation you and your family enjoy
The location that appeals to you (mountains, the beach, lakes, urban areas, etc.)
The vacation activities you like best (golfing, swimming, skiing, touring cultural and historic sites, etc.)
The amount of time you plan to spend on your vacation each year (one week, two weeks or longer)
The season you and your family enjoy most
Q. Are there different types of vacation ownership?
A. Yes. There are two basic types of vacation ownership: fee simple and right-to-use.
Q. What is fee-simple vacation ownership?
A. In a fee-simple arrangement, the purchaser buys an interest in real estate. He receives a title, title insurance and a warranty deed. He may sell, lease or will his interest. Today, most resorts provide vacation ownership on a fee-simple basis.
Q. What are benefits of fee-simple ownership?
A. The benefits include the opportunity to build equity, to own in perpetuity, to sell or will the property, to obtain certain tax benefits and to have a voice in the management of the property.
Q. What is right-to-use vacation ownership?
A. In a right-to-use arrangement, the purchaser buys no interest in real estate but, through one of three types of ownership, has the exclusive right to use the unit for a specific number of years. At the end of that time, full ownership reverts to the seller.
Q. How much should I expect to pay for a vacation week?
A. Many variables affect the price of a vacation week; the size of the unit, the location of and amenities at the resort, and the time of year you want to vacation. You may expect to pay more for a highly demanded vacation spot at a prime time of year or less for a time of year that is not so highly demanded. Ultimately, the type of vacation lifestyle you and your family desire will determine the price you pay.
Q. Is financing available?
A. Most recent resort developers have financing programs available for qualified buyers. Call Rob Sauer at 410-208-0044 for details.
Q. Are there any costs associated with vacation ownership other than the purchase price?
A. Under most vacation-ownership programs, the purchaser is required to pay a separate annual fee to cover maintenance, repair, management, taxes and other assessments of the premises.
Q. Do all resorts sell specific vacation weeks?
A. No. Some resorts sell floating, or unspecified, vacationing time. Under this system, a buyer purchases a week or more (typically within a certain season) but does not own the same week every year.
Q. Can I buy more than one week?
A. Certainly! You may buy as many weeks as you need or can use. Research indicates that many vacation owners already own more than one week and that nearly one-half of all vacation owners plan to buy additional weeks.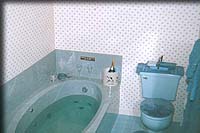 To help you make the best decision about purchasing your vacation time, we have prepared the following checklist of key considerations:
Consider the time that you have available each year for your vacation, the amount of money you can afford to spend on accommodations, and the type of vacation you desire.
Do not view your vacation week purchase as an investment in real estate. Vacation ownership is an investment in you and provides insurance against "vacation inflation".
Be certain that the resort you are considering adequately can meet the specific vacation needs of you and your family.
Be certain that a fee-simple ownership provides you with a title insurance policy.
Understand that you have to pay annual fees. Realize that inflation may cause these fees to rise over the years.
Proper management of your vacation property will be essential to your long-term vacationing pleasure. Find out how the resort handles repairs, maintenance and necessary replacements. Make sure you know how all promised services will be provided.
If you purchase your vacation week or unit before the resort facilities amenities are completed, ask the seller for a written commitment that facilities will be provided as promised.
Make sure you know whether the unit and week are designated on a fixed or floating basis.
Know what your rights are if the development should encounter financial problems.
Know what the rights of the developers are if the owners fail to keep their purchase commitments.
Be sure you know the seasonal destination and the occupancy specifications of the week you are purchasing.
Ask for your Endless Vacation World Directory of Resorts at the time of purchase.
The Exchange privilege is only one of the benefits that vacation ownership offers. You will be much more satisfied if you purchase at a resort that meets your specific vacation needs. View the exchange as an added dimension to your vacation planning. Be sure your resort is affiliated with Resort Condominiums International, Inc.
Don't hesitate to ask if you have questions. Your resort representatives are ready and eager to assist you.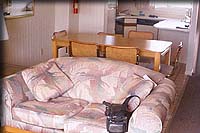 No more rental hassles
Deeded Ownership
Pride of ownership
Savings of vacation inflation
Economical ways to dine
Luxurious vacation accommodations
Personal space and privacy for family
Your home away from home in OC
Established property management
Linens and towels provided
Opportunity to join vacation club
Discount travel & recreation benefits
Option to trade your Ocean City unit to other vacation hot spots in the US and worldwide...from 1,700 to 3,800 resorts
Inflation protection - freeze cost of future vacations
Quality control
Great accommodations
Lasts forever
Potential appreciation
Privacy
Tremendous savings
Save on meal expense
Worry-free vacations
Covenience
Dream vacations
Time to build memories
Security - safe locations
Improved lifestyle
Guaranteed vacations
Piece of paradise
Sell it like any asset
Belong to a special group
Establish children's lifestyle
Accommodations that beat motel mediocrity
Have a voice in vacation quality
Ownership with deed & title
Bequeath to heirs
Rent it out
Use it without reservations
Equity & position
Loan it to friends & relatives
New friendships
Ample resort facilities
And a lot more
---
---
Ketch Real Estate Company II, Inc. / 8438 Hilda Dr. / Salisbury, MD 21804 / Phone 410-749-6112 / Fax 410-749-6337
Drtimeshare@comcast.net
---
Listing information is provided courtesy of The Coastal Association of REALTORS®, which neither guarantees nor is in any way responsible for its accuracy. The data relating to real estate for sale on this web site comes in part from the Broker Reciprocity Program of The Coastal Association of REALTORS®. The materials contained within this page may not be reproduced without the express written consent of this broker. The information contained within this page is for personal, non-commercial use and may not be used for any purpose other than to identify prospective properties consumers may be interested in purchasing. All room dimensions and other measurements are approximate. All information is deemed reliable but is not guarantee. Prospective purchasers should verify the information to their own satisfaction. All data is provided 'AS IS' and with all faults. Listings displayed on this website may be subject to prior sale or removal from sale; availability of any listing should always be independently verified. Some real estate firms

do not participate in Internet Data Exchange® and their listings do not appear on this website. Some properties listed with participating firms do not appear on this website at the request of the seller. Some or all of the listings displayed may not belong to the firm whose web site is being visited. Information deemed reliable but not guaranteed.
Ketch Real Estate is licensed in Maryland. © Ketch Real Estate and its related entities. An independently owned and operated broker member. Used under licenses. Equal Housing Opportunity.